Ridin' Down the Hill
and Flirtin' With Disaster
Let me begin with a nod of respect to fine work hithertofore assembled by the wise and wonderful
weasel
. Weasel and three other fine local boys, allegedly including your humble narrator, participated in last weekend's
National Toboggan Championships
at the Camden Snow Bowl.

Here's a bit
Channel 6
put together about the event. Here's the local
Village Soup coverage
.

I took some time out during our focused preparation to snap a few pictures that might supplement the chronicle assembled by Weasel. Hopefully, between the two, the public can begin to understand the wild and wooly escapade endured by the local team, the Allen's Coffee Dandies.

For what it's worth, as Weasel noted here earlier, we did not secure
the sponsorship
we so coveted. We figured - it's already the official beverage of
Oxford Plains Speedway
-- why not annoit our team the honorary mascots of
Maines Deadliest Drug
, as it were? Presumably, our performance merely vindicates that decision by the folk who bring you Maine's
top selling liquor
. Maybe next year ...
Fat Ass in a Glass
, indeed.

Anyway, here is the action as it went off on Day 2:
Tobogganeers gather around the scoreboard to compare their times from Day One.
Canada Mike and Weasel argue the merits of the many available (read: broken or flawed) toboggans made available by the fine folks at Camden Snow Bowl.



The Long Road to the Top, as taken by Canada Mike and the Weasel



Da Chute ....



Pirate Brian and Canada Mike apply a thick layer of Pledge ™ to the bottom of our borrowed sled. In short, it didn't work.



The Pirate and The Pledge™



Some other team heads toward pay dirt ... or pay ice, I guess.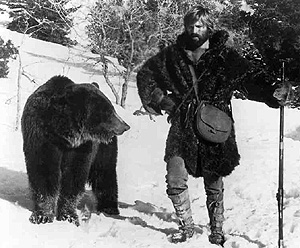 That's me with team mascot, Fluffy, getting a feel for the conditions.

The Weasel, reflecting on toboggan glory past and entertaining various strategies for 2008.
Epilogue:

I think we've emerged from the "exhibition division" in fine form, despite barely cracking the 9.10 threshold. With a better sled, these poor carpenters hope to craft their way to a better finish in 2008. Take that junk to Vegas. You have been forewarned.
Labels: Camden Snow Bowl Toboggan Championships Nationals Allens Coffee Brandy